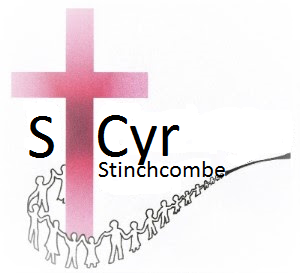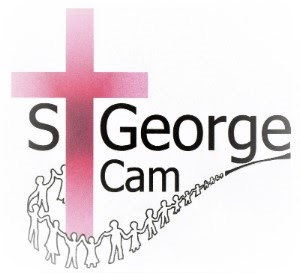 Greetings and a very warm Welcome!
To the churches of St George and St Cyr,
in the benefice of Cam with Stinchcombe
in the Diocese of Gloucester
Coronavirus (COVID-19)
Following Guidance from the Government, the Church of England and the Diocese of Gloucester, with a heavy heart, please note all public acts of worship in all our churches are suspended until further notice.
We are still church and alternative plans are being worked out, please watch this space and our Facebook page for more details.
We are praying for everyone affected, for a cure and vaccine, and we encourage hope, faith and love and won't let fear, rumour or worry be our guide.
Please Click Here for: God in the Arts - Our Lent Blog

We are a lively and welcoming community, doing our best to learn; about God and how to serve. All the while worshipping and praying together.
With two historic churches on the beautiful Cotswold escarpment, we have strong local links with local churches and charities as well as the local Church of England primary school, Cam Hopton, and run a number of weekday groups and activities.
At St George's in Cam, we have a weekly communion service every Sunday morning at 9.30am, with choir and organ and on the first Sunday each month, an informal Family Celebration with communion and a music group.
In the village church of St Cyr's in Stinchcombe, we have weekly worship on Sunday's with communion (modern language) twice a month, alternating with Evensong (from the Book of Common Prayer), a weekday Holy Communion service and occasional Mattins.
Please explore our site to find out more, or contact us for more information.
We look forward to seeing you soon!
Please join our email list if you would like to be kept informed of events & services, including our regular Childrens and Messy Church events.