We are the churches of St George and St Cyr, in the benefice of
Cam with Stinchcombe in the Diocese of Gloucester.
Update (July 2021)
We have passed the milestone of July 19th and so we enter a new phase of managing this pandemic.
In our church services we are now free to make responsible decisions based on having grace and compassion for everyone's needs; this is so welcome and yet is a challenge as we try to consider all those who are part of the Church Family.

In discussion with the PCC we have decided to make moves out of the restrictions in a slower way in order to think of those who are more vulnerable in these times and also with rising cases at the moment:
This means:
We ask that you still wear masks when in church - although this is not mandatory.

We can sing but hope that this can be done from behind masks for now.

We will continue to keep some distance from other household groups and wave or smile at the Peace.

We will continue to only take the bread at Communion.



I know that these moves forward will be frustrating for some and be welcomed by others and they are now only advisory. Please can we show grace and mercy to each other as we all navigate through these extraordinary times....we have never lived through times like this before and I hope we won't again. Above all let us give thanks to our amazing God, worship Him and tell of His great goodness.

Keep in touch with me if you have any concerns or questions. Fiona
---
1st & 3rd, 5th Sunday in the Month
9:30am Holy Communion in St George (Live Steamed to You Tube)
6pm Evensong in St Cyr
2nd Sunday in Month
9:30am Outdoor Service for All Ages in St George's Churchyard (not streamed to You Tube)
11.10 am Holy Communion at St Cyr
4th Sunday in the Month
9:30am Holy Communion in St George (Live Steamed to You Tube)
11.10 am Holy Communion at St Cyr
Please be assured that all the clergy are available to chat on the phone or to put people in touch with one another.
Do stay in contact, we can do this well with God by our side and being there for each other.
Please check the calendar for details about what is happening when.
ONLINE WORSHIP
Please visit our Facebook page or Youtube channel for our services.
PRIVATE PRAYER
Both churches are also open for private prayer between 10am and 4pm,
please follow the signs and use sanitiser provided.
WORSHIP
We are still church and are meeting every weekday on Facebook for Morning Prayer at 9:00am.
On Sunday's we meet at 9:30am for worship in church at St George's, or at St Cyr, 11.10am for Communion or 6pm for Evensong (see diary for details)
Also on YouTube and the Telephone Service on 01453 708200.
UPDATES
Please check the calendar and make sure you're signed up for church e-mails to get the latest news.
PRAYER
We are praying for everyone affected in the COVID pandemic and we encourage hope, faith and love and won't let fear, rumour or worry be our guide.
COMMUNITY
We are here for you. If you need help, prayer or support, please get in touch.
As offerings in church aren't possible, donations can be made online, or click the link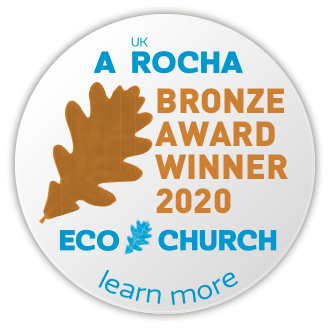 We are a lively and welcoming community, doing our best to learn; about God and how to serve. All the while worshipping and praying together.
With two historic churches on the beautiful Cotswold escarpment, we have strong local links with local churches and charities as well as the local Church of England primary school, Cam Hopton, and run a number of weekday groups and activities.
At St George's in Cam, we usually have a weekly communion service every Sunday morning at 9.30am, with choir and organ and on the first Sunday each month, an informal Family Celebration with communion and a music group.
In the village church of St Cyr's in Stinchcombe, we usually have weekly worship on Sunday's with communion (modern language) twice a month, alternating with Evensong (from the Book of Common Prayer), a weekday Holy Communion service and occasional Mattins.
Please explore our site to find out more, or contact us for more information.
We look forward to seeing you soon!
Please join our email list if you would like to be kept informed of events & services, including our regular Childrens and Messy Church events.